Certificate of Occupancy Received!!!!
Project almost complete and under budget
Maintenance workbench completed
Art Rails Installed
Valences installed
Committee File Room Counter installed
A/V system component installation and checkout next
Pod emptied
Parking lot is re-opened
Twelfth and last progress meeting held on Friday 5/25
All progress meeting minutes posted below
Final Shots - June 5, 2018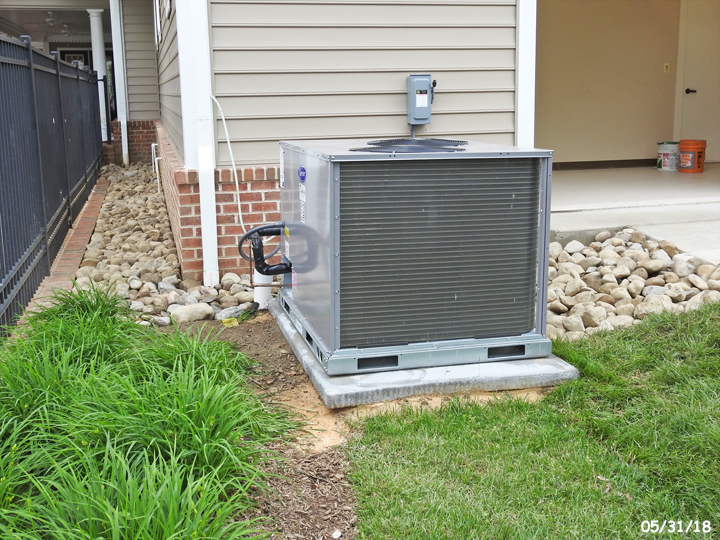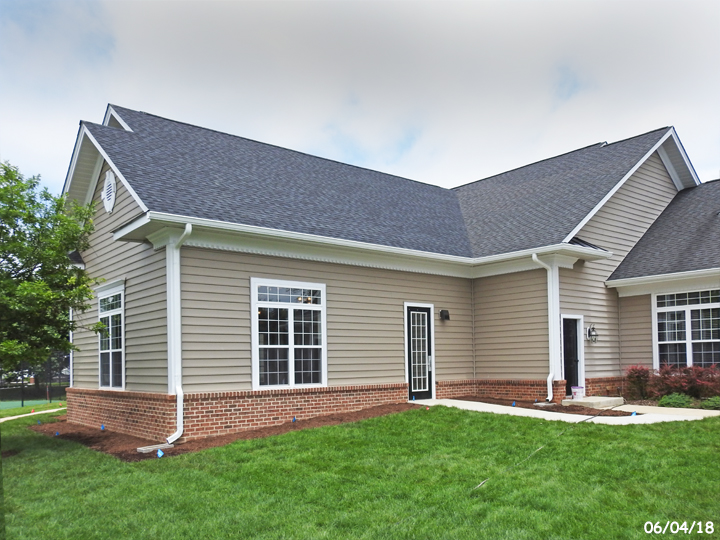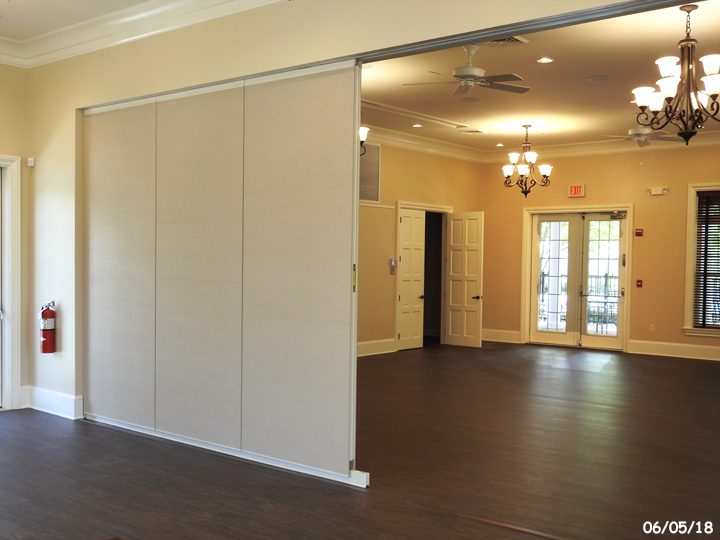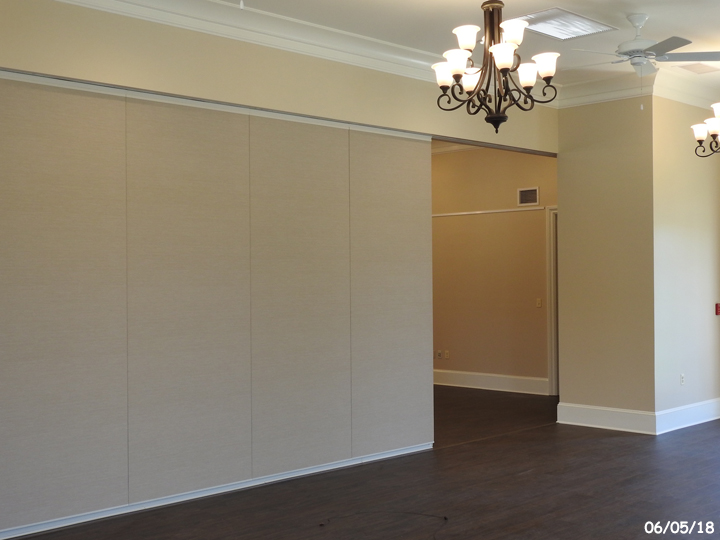 May 5 through May 18, 2018
April 28 through May 4, 2018
April 7 through April 27, 2018
March 24 through April 6, 2018
March 19 through March 23, 2018
March 5 through March 17, 2018
Feb. 17 through Feb. 23, 2018
Feb. 5 through Feb. 16, 2018
Jan. 22 through Feb. 2, 2018
Kickoff, Dec. 20, 2017 through Jan. 19, 2018
Progress Photos - George Drake
Check this webpage often
This webpage will be updated frequently during construction to keep the Village appraised of progress and any changes to availability of the Clubhouse facilities. Resident photographer, George Drake, has volunteered to take progress photos and they will be posted here. Key construction events will also be posted on our Home Page and the Master Calendar.
Progress Meeting Minutes
President's Progress Report (12/11/17)
Symphony Village Residents:
We expect to start moving dirt for the Expansion Project on Monday, December 18, 2017. So far the contractor has gotten the grading permit and is waiting for the building permit and the release from the Fire Marshall. Once all are received, he will start work.
Construction is planned to start with the storage section first as the equipment will have to traverse the ball room extension area. Once the foundation and concrete floor is in place, they will start on the ball room extension.
Starting December 18th the parking lot by the tennis courts will be closed for the contactors use. We are not sure how much of the parking lot they will need so to start the whole lot will be closed. This is to reduce the chance of a resident's vehicle being damaged by a truck or piece of equipment. The storage POD will also be located in the parking lot.
We are also planning on having a POD delivered on January 8, 2018 for storing all the things currently in the ballroom storage and in the ballroom. We are planning on stacking the ball room chairs along the wall in the billiards room and craft room so that if necessary, they can be used for theater seating in the card room. We also are planning on removing the 6 tables in the card room and putting them in storage, these tables are too heavy to be taken apart and put back together if we need the space for a large meeting. As part of the ball room expansion it has always been planned and budgeted to purchase 5 foot round tables. We expect to purchase these tables now and use six of them in the ballroom (they are ½" bigger than current tables). They will be much easier to take down and put back up.
Obviously, during the construction project, space will be at a premium, it is imperative that everyone, including committees, schedule space usage through staff and NOT on the web site. We will all have to play nicely with each other and share the available space.
We expect that the exterior construction site will be fenced to limit accessibility by unauthorized personnel. It is important that residents not interfere with the workers. Any delays caused by residents will result in added expenses to the community. George Drake has volunteered to do weekly photos to cover the progress. These along with a short update will be posted on the website.
Dave Peterson
President
Upcoming Project Events
Last updated 2/16/18
Full Project Calendar
Last updated 2/16/18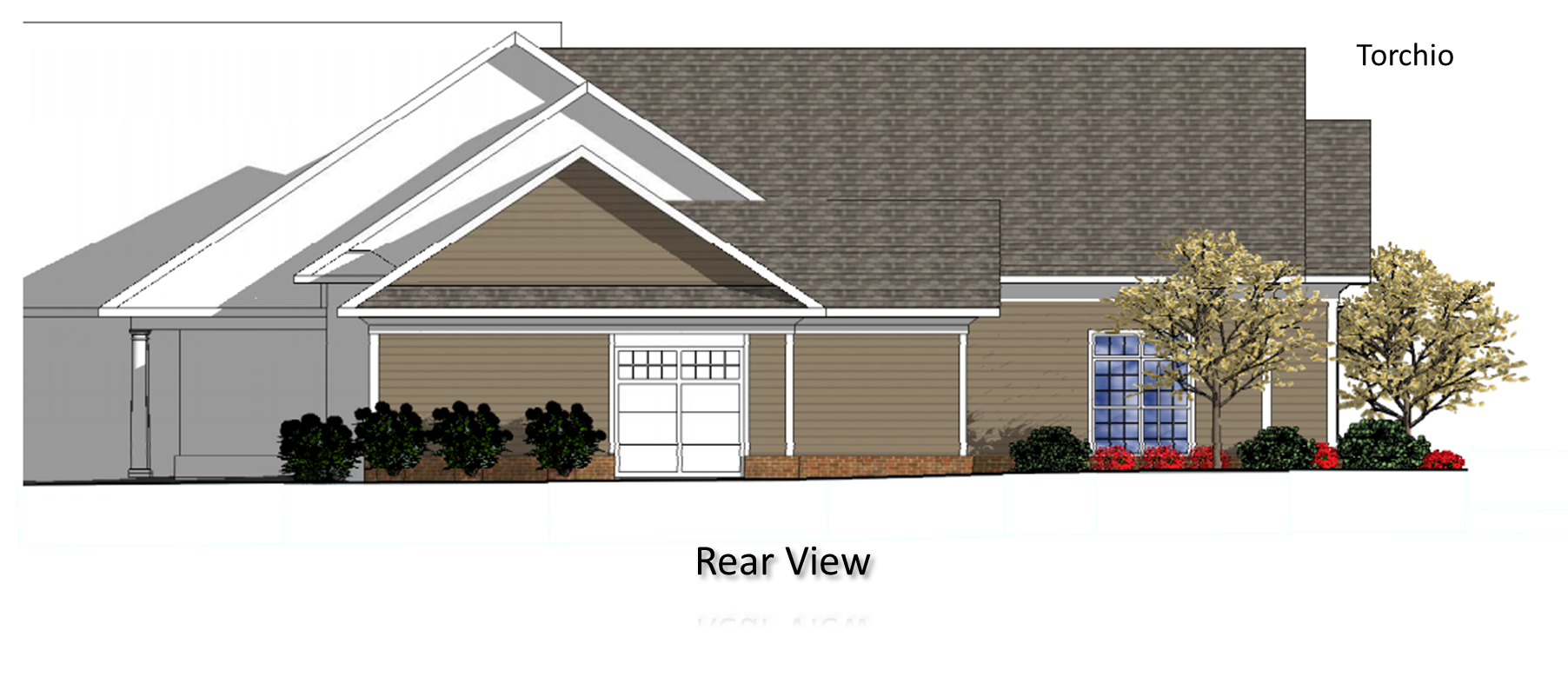 The roof lines and materials are selected to integrate with the existing Clubhouse so that the expansion appears to be part of the original design. Pool side windows were increased in size in response to residents' comments to these conceptual drawings. The expansion is not very visible from the Clubhouse front and is mostly evident from the left side parking lot. In the elevation views above and the perspective views below the existing structure is in gray while the new structures are depicted as they would appear in color.
How does the expansion impact existing structures?
The expansion footprints are shown in red crosshatch below. The architect's design makes efficient use of the available space without impact to the existing sidewalk, pool fence, or tennis courts.
How does the interior fit with the Clubhouse?
The floorplan is shown below. The leftmost area meets or exceeds the requirements for shelving and floor storage of Clubhouse/Pool items, secure file spaces for both Management and Committees, and a Maintenance work area for use by Tim, the staff technician. A Mobile Storage Shelving unit which efficiently uses floorspace is used in the conditioned storage area. A 234 SF storage area to the left is partitioned with minimal heating and no air conditioning since items not sensitive to temperature extremes are stored here (pool, picnic, patio items). Energy efficient zone heating/air conditioning is provided in all other storage areas. The numbered rectangle and circles represent floor standing items identified by previous studies which were passed to the architect. The existing Concert Hall closet continues to be used for routine furniture and items for Committee and resident meetings; this greatly de-clutters the current space which was a stated goal. New LED chandeliers were required in the expanded Concert Hall in order to meet current building codes. Existing chandeliers will be replaced to match the new units - no tears here. The entire Concert Hall will be refinished with a resilient simulated wood plank floor and painted walls for a fresh look.
Architect: Jo Anne Baker-Gebelein Torchio Architects, Centreville, MD
General Contractor: Willow Construction, LLC, Easton, MD
Construction Contract Type: Guaranteed Maximum Price (contractor risk)
Projected start date: December 18, 2017
Projected completion date: May 25, 2018
Total Program Cost: $629,533 including furnishings
Funding: unallocated $230,000 cash plus $400,000 - 12 year loan
Impact to HOA fees: none
Any questions about the construction should be referred to Camilla Gaines, HOA General Manager or Bob Nilsson, HOA Resident Project Manager at 917 403 8807.